Diffuser Autumn Blends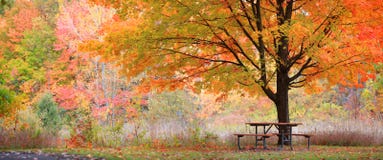 In short our sense of smell is closely tied to the refion of the rain that controls long-term memory, hormones, respiratory system and emotions. Essential oils also directly affect the respiratory system when they are inhaled.
We diffuse in our home all the time, my kids each have a petal diffuser in there bedrooms and we diffuse every night. I have two diffusers in our living room, one in the office, one in my mom's room and another in our bedroom and bathroom. I can tell you from diffusing in my home for 9 years now, I notice the difference. The power of aroma is true and amazing.
Which Diffusers to Buy...
There are so many diffusers on the market today. I honestly have tried so many always end up coming back to doTERRA's. they last so much longer then ones I have bought else where. By all means if your budget can not afford a doTERRA diffuer, get what you can. From my experience, doTERRA's not only last years longer, but diffuse much better. My kids will testify to that.
Autumn Diffuser Recipes
Autumn Wake Up
3 drops Wild Orange
3 drops Peppermint
2 drops Spikenard
3 drops Frankincense
4 drops Lavender
4 drops Wild Orange
2 drops Lemon
1 drop Cinnamon
1 drop Clove
Strolling Through the Woods
1 drop Vetiver
1 drop Juniper Berry
2 drops Siberian Fir
3 drops Douglas Fir
8 drops Cinnamon
8 drops Wild Orange
3 drops Siberian Fir
3 drops Lavender
3 drops Cypress
5 drops Lavender
3 drops Roman Chamomile
We are big diffuser people in our home, car and when we travel. We all have diffuser necklaces and we just love essential oils. My son just asked me if I would give him a foot massage. So must go tend to the family and slather them with these amazing oils that we can't seem to get enough of. Thank you doTERRA for bring the "Gift of the Earth" for us to use in our homes and lives.
Thank you and enjoy the change of seasons, it is beautiful here in Utah and the trees are amazing colors right now. We are going for a family hike will be using the Breathe stick and the Tri-Ease soft gels to keep our sinuses clear.
Thank you and Enjoy these blends and please share some of your own.
Resources AromaTools Diffuser Blends, my own blends and google photos.
*These statements have not been evaluated by the Food and Drug Administration. This product is not intended to diagnose, treat, cure, or prevent any disease.