January Cancer Full Moon Ritual December 31, 2017 - January 7, 2018
One of my favorite times of the month is the full moon. It has been a rough 2017 and doing a ritual every month reminds me to take care of myself and to let things go and set positive intentions. I find when I don't do a ritual during the full moon, all the negative stuff carries over to the next month. It is a way to break the cycle and release what no longer serves me. I am excited to share this ritual with all of you. Enjoy and love yourself, learn and let go your stuff from 2017. Get ready to embrace 2018.
While all of this energy will be kick starting the
new year ahead,
it will also be reminding us to bring closure to the year gone by. Boy do I need closure. I thought 2016 was bad and ready for 2017 when my whole world changed again with the loss of my father. It has been a rough 3 years since my husbands accident, I am ready to let go of it all and embrace 2018. This is my year, my families year, it is going to be amazing and so full of love, joy and peace.
Cancer energy represents nourishment, intuition, and self-care, and on this Super Full Moon we will all have to tune into that softer, intuitive voice within and take care of our mind, body and spirit.
This ritual is designed to help you do just that, and will help to cleanse and release all energy that is no longer yours to carry.
This ritual will also help you to shed the dead weight of the year gone by, so you can welcome and embrace the new energies of 2018. I am ready for this!
Cancer Super Full Moon Cleansing Ritual 2018
This ritual is best done just before showering from the 31st December to the 7th January 2018.
Sage or another smudging tool of your choice
Jug/Bowl of water
Your favorite blend of essential oils (you can also use dried herbs and flowers)
Recommendations:
Essential Oil blend for letting go - Sandalwood, Frankincense, Cedarwood, Cinnamon, Eucalyptus, Lemongrass, Melaleuca, Thyme, White Fir and Douglas fir
Essential Oil Blend for Loving yourself - Grapefruit, Eucalyptus, Coriander, Ginger, Cinnamon, Lemon, Lavender, Spearmint
Other recommendations, The Inspiring Blend, Renewing blend and Reassuring blend. When in doubt use Frankincense.
First -
Light your sage and begin
smudging
your aura, starting at the top of your head. Wave the smoke around your whole body making sure not to forget the back of your neck and the bottom of your feet. As you smudge yourself, recite the following affirmation three times-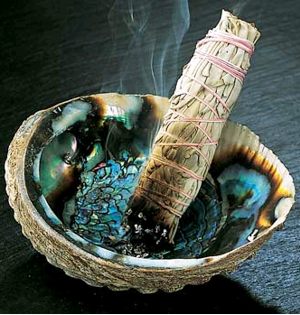 "I cleanse and release all energy that is no longer mine to carry. I shed and clear myself of any pains of the past and release myself from any guilt or regrets that are weighing me down. I cleanse myself so I am light and free. I cleanse myself with light and loving energy."
Second - Once cleansed, get your bowl or jug and fill it with water. Into the water add your own essential oils, dried flowers or herbs. To choose the perfect blend of oils/herbs etc. place your hand over your heart and say to yourself-
"Intuition please guide me to the perfect blend of herbs, flowers and oils that will lift my spirits, cleanse me of any pains and heal my mind, body and soul."
Then trust whatever ingredients you feel drawn to.
Third - Gently stir the water in the bowl using your finger and repeat the following affirmation nine times (feel free to write your own too)-
"I seal this water with the power of self love. I seal this water with the wisdom and power that comes from within. I am strong, I am light. I deserve to love myself. I deserve to be happy. I deserve to let go of any pains and to see the beauty in all of life. I am strong. I am light. I love myself."
After reciting the affirmation nine times, clap loudly 3 times. Clapping can help to remove any negative energy and can help to seal the intention of your affirmation.
Fourth -
Once the water has been infused by your affirmation, take it into the shower/bath with you. In your mind keep repeating- "I love you" or another powerful self-loving affirmation.
Pour the water over your body allowing it to infuse into you. Imagine it soaking away all your troubles and cleansing you so you feel loved and inspired for the year ahead. You can then shower as normal. Discard any remaining herbs/flowers in the garden or compost.
Embrace 2018 and Enjoy this Full Moon!